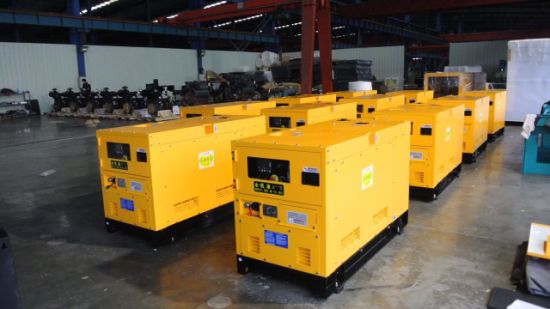 Some industrial and industrial facilities consider diesel generators as their prime power provide. Most of those need either an excellent deal of power during a remote location or have vital systems that demand extremely regulated power.
A generator is taken into account a primary facility if it's used for eight hours (or more) on a daily basis of a typical work week. several mining and construction comes consider diesel generators for prime power.
A continuous power offer, however, is supposed to be run twenty four hours on a daily basis and sometimes seven days every week. Offshore emplacements and actually remote operations consider continuous power provides to interchange mains power entirely.
The Right Generator for You
No matter what your actual facility wants, we are able to assist you offer them. simply browse our on-line catalog, or contact our Sales Dealer. We're bound to have precisely what you would like – and if for any reason, we can create and install a bespoke power system tailored to your exact situation.
When you are in need of high performance and reliable power generating systems backed by nationwide, world-class service and support. Whether it's power for an airport, utility vehicles, data centers, oil rigs, mining or cell towers, We pioneergenerator has the solution.
We are Diesel Generator Original Equipment manufacturer of India's Leading Mahindra Powerol Generators in India namely Pioneer Generator Pvt Ltd. As a leading supplier of Power & Air equipment, we have a rich history of creating consistent value for our customers and stakeholders with our reliable-yet-flexible approach and a complete solutions.
We gives you not only superior power, but superior control, usability and local utility paralleling — all backed by one of the largest sales, service and support network in the country.
Whether you need continuous, prime, peaking or standby power, co-generation or a complete power plant — Pioneer Generator is ready to match the transfer and control technologies with your power needs. We offer a full range of diesel generators designed for a broad range of applications and industries.
Depending on the fuel type, power rating and application, you need a generator set to fit very specific criteria. And that's why Pioneer Generator gives you the tools, local specialists and the convenience of finding diesel generator sets based on real-world applications and specs.