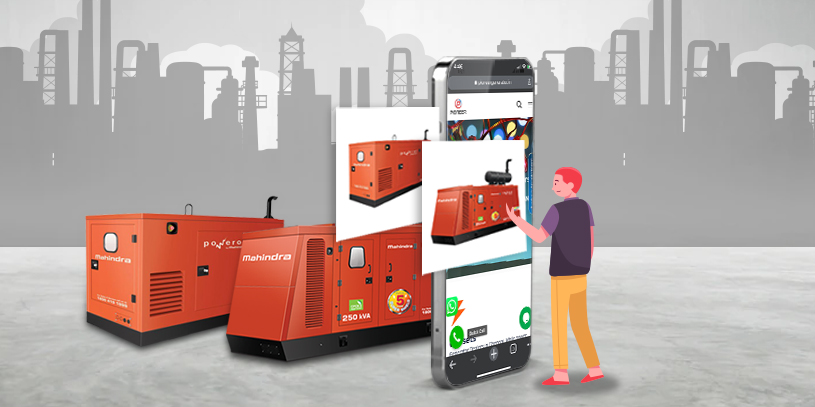 Meeting the target every month is a big challenge for every industrial people. Some crises may delay production. The biggest thing is the power outage. This may shut down the whole company for a few hours. To run your business smoothly a backup plan is essential. Likewise, buying an Industrial Diesel Generator is also a necessity.
Generator needs can pop up anywhere and anytime, so knowing when and why you need to rent an industrial generator is important.
The Reason Why You Go For Buying Industrial Diesel Generator
Buying or renting both will be decided upon your requirement. If you are needy in the long term and invest in the long term, then you opt for renting generators. 
1. Equipping for Emergencies
Prep is always assisted for unexpected chaos. In the year 2016, some companies failed to reach their target due to natural disasters. Buying a diesel generator will help when disaster strikes.
2. Maintaining Your Business in Operations
Every problem has a solution when you have a plan. Disasters, power outages, and other unexpected things will arrive all over the year. If you are not equipped with a diesel generator it affects the annual earnings of the company. To avoid and maintain your business operations always be equipped with the solutions. 
3. Planned Power Cuts
Once the Tamil Nadu government planned a daily power cut for a few hours. This might cause major loss for some companies because they haven't a diesel generator as a backup plan.
Things to Check before Buying a Diesel Generator
Before buying a diesel generator, you first need to know what is your requirements, based on the requirements, you have to check the some of parameters and specifications.
Frequency 
Exhaust Restrictions
Fuel Preference 
Standby or Prime Generator 
Fuel Consumption 
Dry Weight 
Available space
For More details about the specification contact nearby generator dealers.